Artist Bio + CV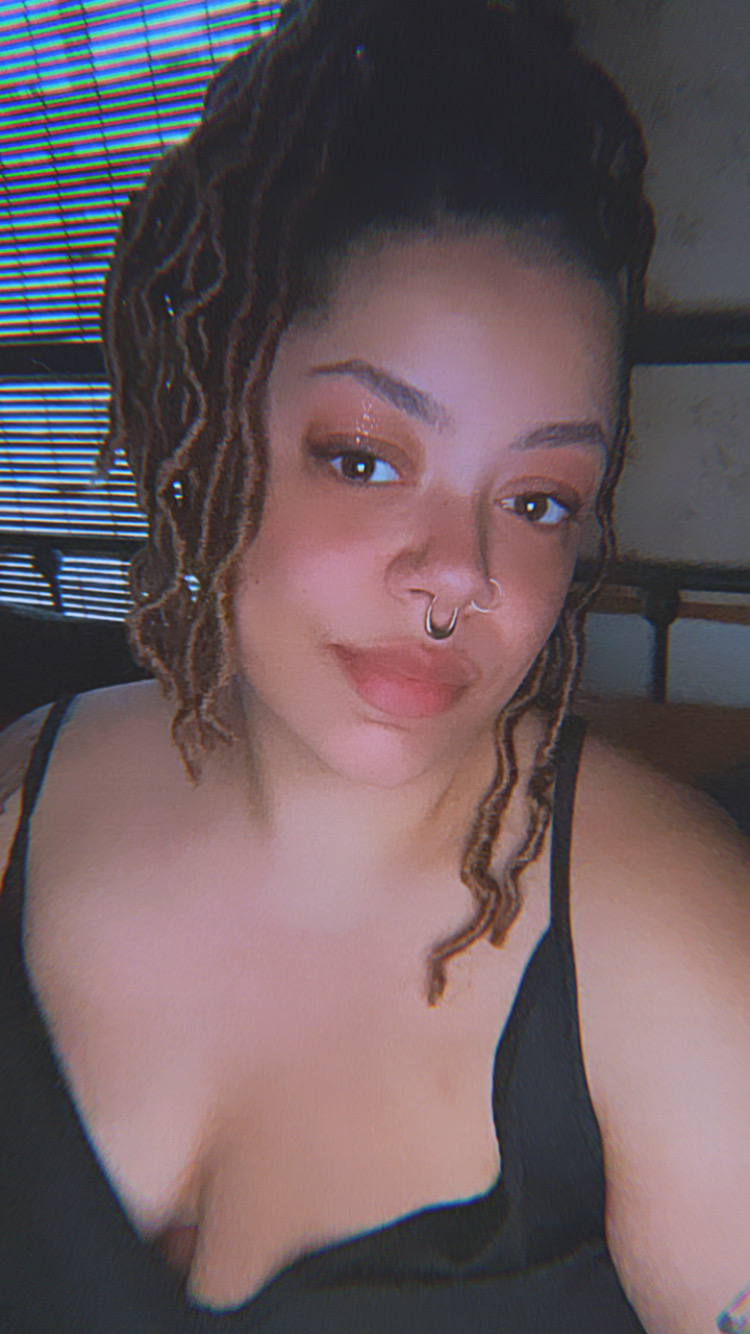 Bria Miller (they/she) is a multidisciplinary artist, jewelry maker, graphic facilitator, graphic designer and owner of Bria Makes Things. Bria was born + raised in Yarmouth, Nova Scotia, currently residing and creating within Kjipuktuk (Halifax).

Bria's artwork has been on display on public buildings, in galleries, on street banners in Halifax, published online and in print in magazines, newspapers, educational resources, novels, textbooks, and more. Her artwork in the form of stickers, art prints, t-shirts, keychains, and original paintings have been available and sold on her online shop and in a growing amount of public spaces and businesses across Nova Scotia (Trainyard General Store, Venus Envy, Glitter Bean Cafe, markets and pop-ups) and New Brunswick (Hounds of Vintage).

Now offering wholesale and consignment, we aim to increase the number of locations carrying Bria Makes Things art and products in their storefronts locally in K'jipuktuk (Halifax) and beyond. Contact if you are interested in carrying Bria Makes Things' products in your storefront!

Mixed media illustration and design is the foundation of Bria Makes Things. Due to suffering from chronic migraines, Bria began seeking a way to create off screens to keep her hands and restless mind busy. This has lead to experimentation with jewelry design using materials like clay, glass/clay/crystal beads, wire, vinyl, and eventually resin. It has been an honor to create so many pieces with my hands and to then see them worn and loved by others, or hung in public spaces, businesses and people's homes.
Personal IG: @encouraginghonesty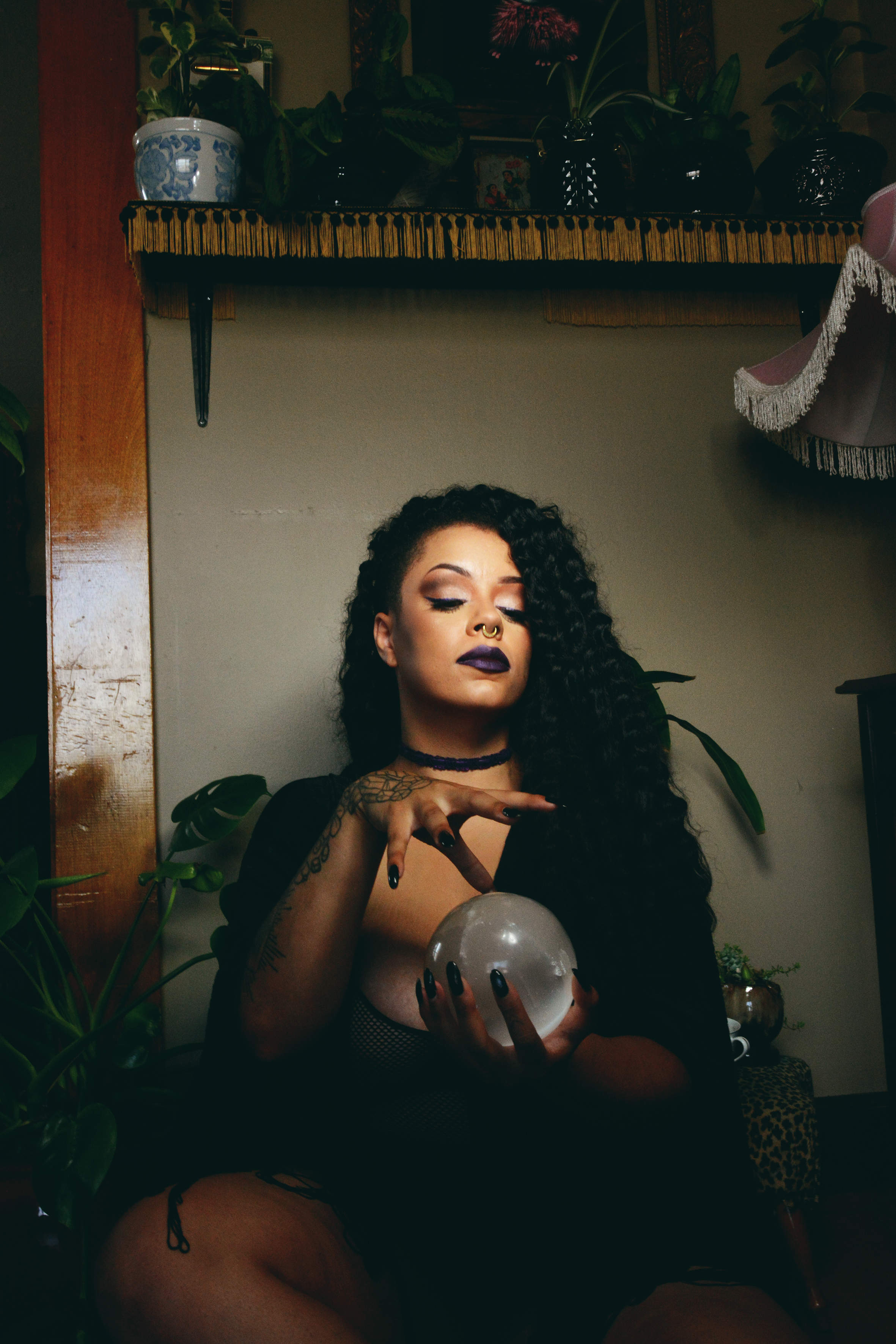 Photo taken by Helena Darling



ARTIST CV
Education
2011-13 BA, Mount Saint Vincent University, Halifax NS
Arts Administration & Facilitation
2020-2022 Director, The Khyber Centre for the Arts

2020 Organizer/Co-founder/Graphic Design, Taking BLK Gottingen Markets

2020 Curator, Arts Nova Scotia's Creative Annual Awards Gala Pre-show Performances
2020 Graphic Recorder, Meeting Waters with Ingrid Waldron, Nocturne
2016-2020 Graphic Recorder, Brave Space

2019 Project Assistant, Mi'kma'ki 2030: Hope and Fire, Mayworks Festival
2019 Graphic Facilitator, Feed Nova Scotia's Day of Sharing

2019 Graphic Facilitator, Canadian Women's Foundation's Zoom Conference
2018-20 Program Coordinator, CARE project, The Khyber Centre for the Arts
2018 Graphic Facilitator/Organizer, IBPOC Art Nights/Of Heart and History Program, Wonder'neath Studio, Heartwood Centre for Community Youth Development

2018 Graphic Recorder, KUUMBA Cultural Project for Delmore Buddy Daye Institute
2017 Graphic Recorder, Public engagement tour, NS School Board for Commission on Inclusive Education

2017-18 Graphic Facilitator and curriculum consultant, Dalhousie Sustainability Leadership Training Program with Co-Lab
2017 Graphic Facilitator/Organizer, Loosen Up & Start Talking Program at Heartwood Centre for Community Youth Development

2017 Graphic Recorder, 'Creative Cities' Conference with The Michaelle Jean Foundation, Action Plan launch celebration

2017 Graphic Facilitator, "Makerspace Is The Place' workshop for 'Black Libraries Matter' residency by Shaya Ishaq, The Khyber Centre For the Arts

2016-17 Graphic Facilitator/Organizer/Planner, Justice, Art and Youth in Action Initiative's Peace forums across Nova Scotia, Youth Art Connection and Michaelle Jean Foundation: Halifax (Celebrating Black Nova Scotian Youth Leadership), Wolfville (Diminishing Incidence of Violence and Discrimination Against LGBTQIAP+ and Two-Spirit Nova Scotians), Eskasoni (Advancing Indigenous Rights & Reconcilitation in Nova Scotia), Antigonish (Diminishing Incidence of Intimate Partner Violence and Sexualized Violence in Nova Scotia)
Relevant Exhibitions & Residencies
2017-18 Wonder'Neath Artist Residency, Wonder'Neath Arts Society Halifax, NS 2017 ARTpreneurs Launch Party Exhibit, The Bridge Halifax, NS
2017 Wish 150 Display, Macphee Centre Halifax, NS
2017 We Are The Griots, Anna Leonowens Gallery Halifax, NS
2017 StART Festival, Alterego's Cafe Halifax, NS
2017 Working While Black Group Exhibit, Bus Stop Theatre Halifax, NS 2017 Wish 150, MacPhee Centre Dartmouth, NS
2016 'Bria Makes Things' Exhibit, Alteregos Cafe Halifax, NS
2016 Justice Ministers and Executive Assistants of NS Luncheon, AGNS Halifax, NS
2016 4th Wall: Justice, Art & Youth Exhibition, Art Gallery of Nova Scotia Halifax, NS
2016 'Creative Resilience' Solo Art Opening, Alteregos Cafe Halifax, NS
Select Commissions & Contracts
2021 Illustrator, Holiday Card Display at Halifax Convention Centre & Rogers Centre
2021 Illustrator/Graphic Designer, Black History Month Scholarship T-shirt Designs, tRev Clothing, Delmore Buddy Daye Institute, Infinitus
2021 Illustrator/Graphic Designer, Campaign art for Councillor Lindell Smith's 2021 campaign
2021 Illustrator/Graphic Designer, ISANS African History Month Social Media Content & Interactive Map
2020 Illustrator/Graphic designer, Meeting Waters Zoom Nocturne panel with Ingrid Waldron and guest artists
2018-19 Performer, Mi'kma'ki 2030: Hope and Fire, Mayworks Festival
2021 Illustrator/Animator, CBC's 'Owning It' Video Series
2021 Graphic Designer, CKDU Fundraiser T-shirt Design
2020 Illustrator/Graphic Designer, Promotion for Meeting Waters: Cross-Cultural Collaboration On Environmental Racism, Nocturne
2020-present Graphic Designer, Taking BLK Gottingen Market Promotions
2019 Illustrator/Graphic Designer, Creating Communities of Care Program, Status of Women Canada, Elizabeth Fry Society, Association of Black Social Workers
2018 Mural with Julia Hutt, Alteregos Cafe
2017 Graphic Designer, T-shirt designs for Halifax Pop Explosion
Select Artist Talks & Panels
2021 Accessibility Panel with Kinetic Studios, Halifax Public Libraries Halifax, NS
2021 10th Animation Festival of Halifax Halifax, NS
2020 Art Pays Me Podcast Interview with Duane Jones Halifax, NS
2020 Creative NS Award Gala Pre-Show Halifax, NS
2019 Black Coffee Sessions at Mount Saint Vincent University Halifax, NS
2018 Performer and Project Assistant, Mi'kma'ki 2030, Nocturne Halifax, NS
2018 Art in the Open Festival Charlottetown, PEI
2018 Bria Makes Things' Artist Talk, Wonder'Neath Halifax, NS 2018 OBEY Convention Conversation with ONO Halifax, NS
2018 Canadian Women's Foundation Conference Montreal, QC 2017 Many Hands, Many Voices Conference Fredericton, NB
2017 'Working While Black' artist talk, Bus Stop Theatre Halifax, NS
2017 Black History Month Artist Talk, NSCC Akerley Campus Dartmouth, NS 2017 Lecture for El Jone's Art History NSCAD Class Halifax, NS
2017 Canada Art Gallery Educators National Panel Sydney, NS
2017 Justice, Art and Youth in Action Provincial Peace Forums (4) Eskasoni, Wolfville, Antigonish, Halifax, NS
2017 We Are The Griots Halifax, NS
2017 Black Cultural Centre Cherry Brook, NS 2017 Femmebot, Good Robot Brewing Co. Halifax, NS
2017 VIMANA Panel for Emerge Festival, Youth Art Connection Halifax, NS
2017 Annual Canadian Art Gallery Educators Panel, AGNS Halifax, NS
2017 'Many Hands, Many Voices' Dept. of Community Services Membertou, NS
2017 'Moving Forward, Looking B(l)ack', Visual Arts Nova Scotia Halifax, NS
Select Workshops, Training & Mentorship
2019-22 AFX Animation Mentorship with Becka Barker Halifax, NS
2018 Emergent Strategy Immersion Reunion Training Detroit, MI
2018 Emergent Strategy Immersion Training with Adrienne Maree Brown Detroit, MI
2017 Trauma Informed Training, Avalon Sexual Assault Centre Halifax, NS
2016 Anti-Oppression Training, Girls Action Foundation Montreal, QC
2016 Black and Indigenous Women's Gathering, Girls Action Foundation Montreal, QC
2016 'L Training': Women's Leadership Training, Girls Action Foundation Montreal, QC
2016 Emotional Emancipation Training with Erika Totten, Black Lives Matter DC Washington, DC
2016 'Project Planning, Fund-raising and Events', Louise Adongo Halifax, NS
2016 'Mental Emancipation & Burnout', Robert Wright Halifax, NS
2016 Story-telling Inclusive of Identity, Bridging Bus Halifax, NS
2016 'Using the Creative Arts for Transformational Learning', Tessa Mendel Halifax, NS
Select Awards & Recognition
2021 Canadian Mental Health Association listing of IBPOC Mental Health Database, Khyber Centre for the Arts
2021 2nd runner up for Lacey Prize, Khyber Centre for the Arts
2021 Collaborator Award for co-founding Takin' BLK Gottingen Markets, North End Business Association
2021 "Congratulations & Thanks" from MLA Lisa Robertson for Taking BLK Gottingen involvement during Assembly 63: Third Session at Province House Debates & Proceedings 2021 Delmore Buddy Daye Institute's Annual Ancestral Root Award for Visual Art
2021 Black Art At Night, recognition feature article by I'thandi Munroe, Nocturne
2020 3rd place in 'Best Visual Artist of the Year' category, The Coast Magazine
2020 Nomination for Creative Community Impact Award for CARE Project programming, Khyber Centre for the Arts
2016 4th Wall: Justice, Art & Youth Grant
Select Publications & Media Appearances
"B2B Magazine Winter 2021 Cover (Issue 72)", Black Business Initiative Magazine, 2021 "Academic Well-Being of Racialized Students" Textbook, Benita Bunjun ED., 2021
"Taking BLK Gottingen promotes entrepreneurs, amplifies Black Voices" article, Chronicle Herald, 2020 "Black businesses pop up in North End Halifax" article, Global News, 2020
"Bria Cherise Miller – Organizer + Visual Artist + Performer" video interview with Erica Brooks, Story-Book Entertainment, 2020
"Bria Miller's archive of art" article, The Coast Magazine, 2020
Illustration for 'Imagine Bloomfield' Initiative promotional materials, 2018
"Imagine Bloomfield" banner design, 2019
"NAVIGATING", Tinofadzwa Chiome, Eyelevel Gallery, 2018
Cover art for #TalkJustice, Halifax Barrister's Society Magazine, 2018
"Black in Halifax" documentary series interview & screening by Francesca Ekwuyasi, 2017
Featured Artist, 'Better Halifax' Interview for Eastlink TV Highlight, 2017
Actor, Dept. of Community Service's Sexual Violence Prevention Strategy Online Training Module Videos, 2017
"Home", From The Root: Zine, Whitney French (vol 4), 2017
Actor, 'Horizontal Concavity' Film 5 Submission directed by Koumbie, 2016
"Resilience in Brown, Queer and Woman", 4th Wall: Justice, Art & Youth catalogue, Art Gallery of Nova Scotia and Michaelle Jean Foundation, 2016