New Releases
New Summer Earring Collection
21 new bright and unique designs to choose from! All earrings are stainless steel and hypoallergenic.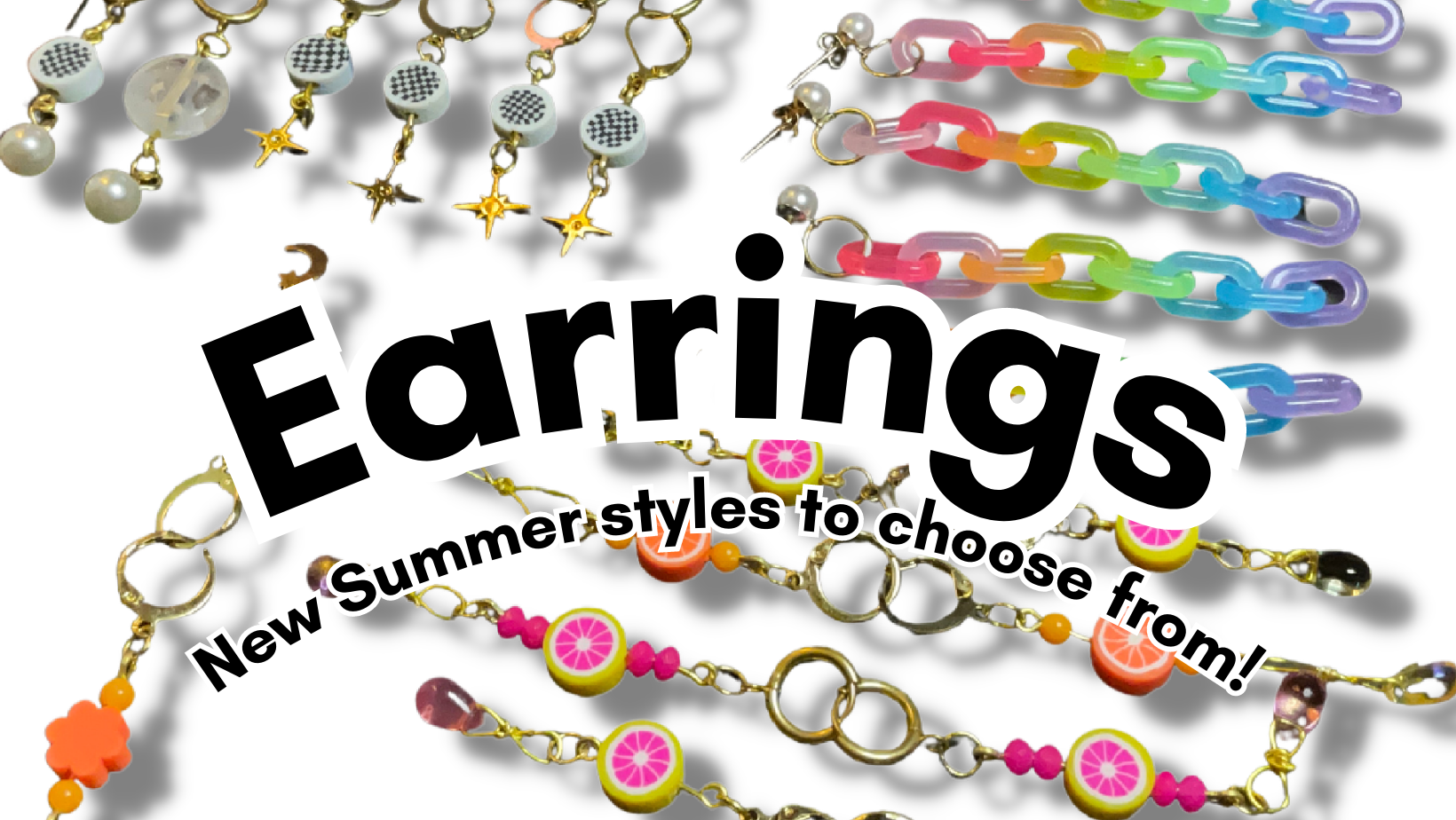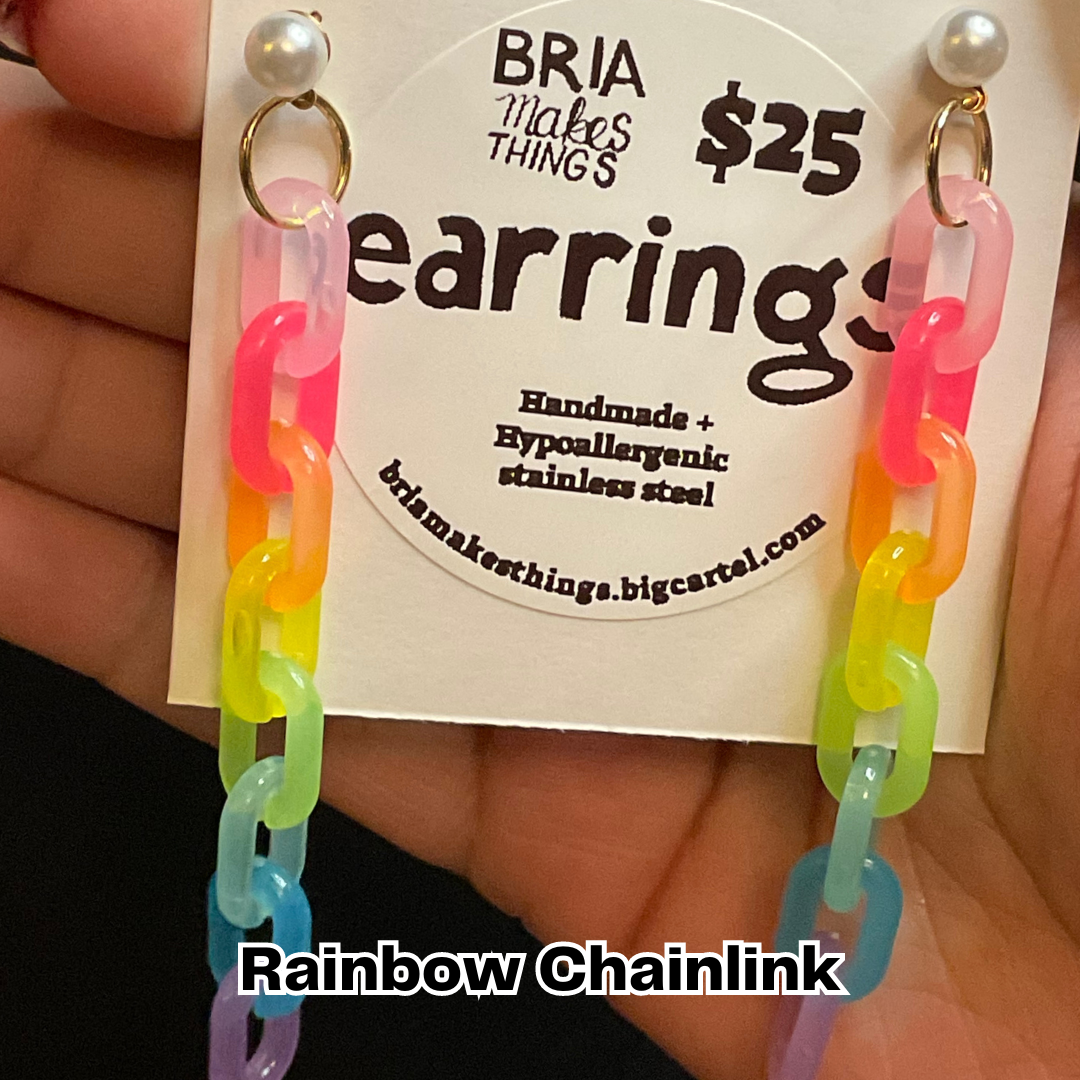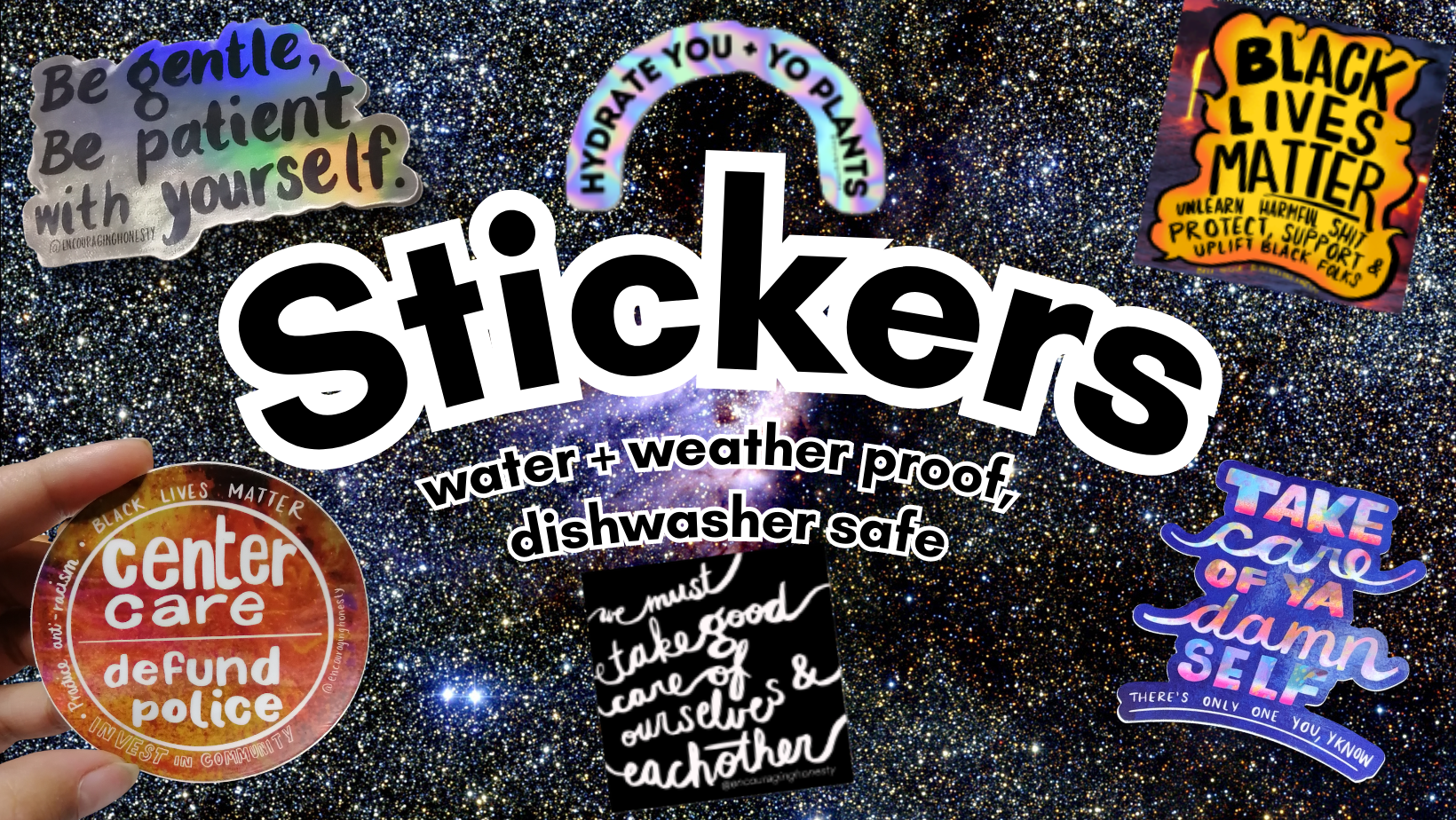 Vinyl Stickers
Waterproof, weather-proof + dishwasher-safe. Easy to use and no mess removal!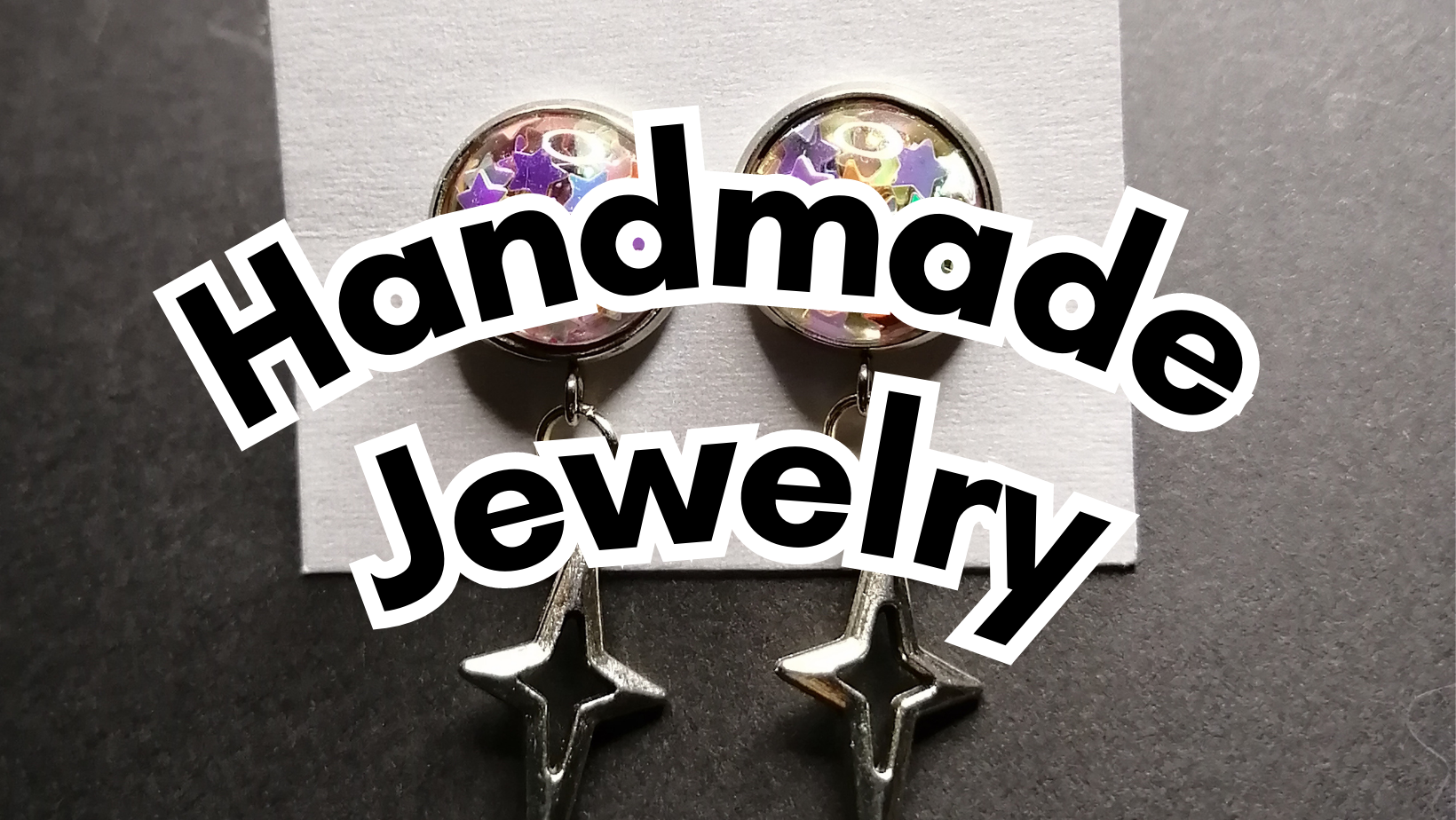 Small Batch Jewelry
All earrings, necklaces, and rings are made with hypoallergenic stainless steel with an immense amount of style options. Many charms and jewelry designs incorporate hand drawn shrink charms, resin, paint, and wire wrapping. My artistic process when making jewelry is often impulsive, and is not always planned or pre-sketched so releasing in small batches helps alleviate pressure while sharing all of the creations I've been cooking up like a lil' mad scientist for all of you.

Read more below about some of the jewelry pieces I've been creating, and stay tuned for more regular drop dates in Summer 2023 and moving forward!

Mood Rings
Nostalgia, but grown and sexy for all us 90's babies AND the youth. Color changing ring with a vibrant 12 color spectrum that responds to body temperature.
Gold or silver option. Made with hypoallergenic stainless steel, pigmented and sealed with resin individually by moi. 💅🏽
Perfect for any outfit! Versatile, and adjustable to nearly any size. Each ring comes with a color interpretation chart.